Your home is more than just the place where you hang your hat—it's the one place in the world where you and your family should always feel safe. If you've ever been the victim of a burglary, break-in, vandalism, attempted intrusion or fire, you know exactly how important home security systems in Jerome, Appleton, Magic Valley, Twin Falls, and Jerome County, ID are. New Tech Security, LLC is here to help make sure you never experience discomfort in your own home.
Our gamut of home security systems is the best around, giving you numerous possibilities to customize your level of security. From an outdoor motion sensor to full security camera systems in Jerome, we work with you to turn your home into a haven of safety and security. No matter your lifestyle or budget, we can protect your home.
Protecting Your Home and Your Family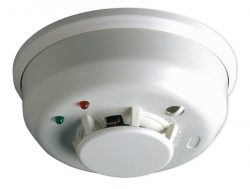 Unlike many store-bought products or overpriced vendor solutions, New Tech Security, LLC brings an unparalleled level of personalization to your home security needs. From basic fire and burglar alarm units, to an entire fleet of wireless security cameras in Jerome, we do what it takes to outfit your home with total protection. Moreover, we do this by giving you products from top-name brands like Honeywell, Rosslare and Silent Knight.
If you have existing wireless security cameras, alarm or deterrent systems, we can integrate them into a more comprehensive plan—and we can even provide service to your existing brands and products!
Wireless Central Station Monitoring Services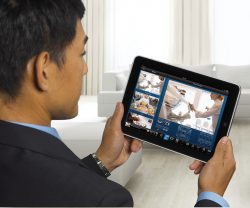 Security systems do a superior job of alerting you to a problem when you're at home… but what about when you're away? Thanks to central station monitoring services, New Tech Security, LLC helps you stay abreast of alerts even when you're away. If something triggers your fire alarm, burglar alarm, motion sensor, flood detector or anything else within your home security system, we'll make sure you know about it. We can even act accordingly to minimize threats and damage.
With free on-site estimates on security camera systems and more than 20 years of expertise in home security systems behind us, New Tech Security, LLC is here to protect you, your family and your home. Put your security in our hands and experience total peace of mind. Contact us today at 208-734-6100 for security cameras for your home, vehicle tracking systems for your business, or nurse calling systems for your healthcare facility. No matter the place, we can help!