Healthcare facilities demand the highest standards of security at every level. From restricting access to specific areas, to communicating between stations, to ensuring the safety of everyone in the facility, numerous systems play a fundamental role in everyday life. New Tech Security, LLC is standing by to help healthcare facilities get the access control and security systems they need, and to maintain these systems to their fullest.
Our scope of products touches every integral aspect of healthcare security. Some of the essential products we sell and service include:
Video surveillance systems
Access control systems
Card access systems
Intrusion detection systems
Nurse call systems
Alarm communications
Delayed Egress and Control
Whether you need a single, basic security camera installation to monitor a sensitive area, or you're looking to restrict access through ID cards and keyless entry pads, we can help.
Wireless Intercom Systems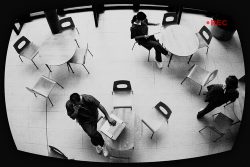 Wireless intercom systems are particularly important in hospital and healthcare settings. We can help you explore the communication, security and alerting benefits of these systems. We specialize in nurse call systems for both patient-side and clinical-side use, opening up communications to a level that's effective and potentially life-saving.
Fire Alarm System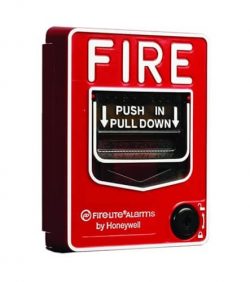 Fire safety is a top priority in healthcare settings. We design, install, inspect and service fire safety systems, to ensure they're always in top working condition and capable of functioning in critical situations. All of our fire systems are designed by NICET Level 3 engineers and we always use NFPA-approved equipment and test reports.
There's no substitute for safety—especially when you're dealing with staff, patients, visitors and other frequenters of medical institutions. It takes a full scope of monitoring, alerting and security systems to ensure the wellbeing of everyone in your facilities. By turning to New Tech Security, LLC for nurse call systems, fire alarms and security cameras, you're making a choice for unparalleled products and service.
If you're in Jerome, Appleton, Magic Valley, Twin Falls, or Jerome County, ID, get in touch with us today to consult with a professional about your medical facilities surveillance. Contact us at 208-734-6100, no matter what solution you need. Whether it's a vehicle tracking system for your business or home security system for your residence, we have you covered.